Even the blind and visually impaired can exert a lot of sports. For this goal possible. So everyone has already heard of tandem riding, swimming, horseback riding, chess, water skiing,?? In addition, some sports specially developed for people with impaired vision, such showdown and Goalball played with jingling balls. Also choose some blind and visually impaired for a sporting challenge, a choice that is considered to many as yet impossible, or at least make the eyebrows frown. Luc Coster's so?? s example; he shoots with their various sports disciplines and calls on the blind makes it possible to make something of their lives.
Who is Luc?
Flying, racing cars and boats, and paragliding
Who is Luc?
Luc Coster's, originally a Belgian citizen since 1989, but lives in Avignon, France, in 2004 at the age of 39 blind by accident. This father of two daughters did not throw in the towel and immediately wanted to push boundaries.With that, he wants to encourage other sufferers to live an active life. There are actually a lot of opportunities outside the limit. For this he travels to different countries to show through various challenging sport in society. Luc is active in France with his association "Les non-voyants et leurs Droles machines." Other blind and partially sighted people get from experienced instructors driving lessons on a circuit. Additionally see people blindfolded, are welcome. This idea has spread to Belgium and the Netherlands, where such activities take place sporadically organized by blind follow-up work.
Flying, Racing Cars And Boats, And Paragliding
Besides the fact that Luc is a rally driver and passionate with sports cars on race tracks, also he controls an airplane pilot that he has received training in flight school. He always works with a sighted co-pilot. When flying CoPilot is responsible for starting. A blind person can do it because not only according to the rules. Once in the air heater is run by Luc himself and largely by touch. The first time Luc flew, he was worried, but now he is very confident and passionately engaged in their sport. Moreover afraid Luc, who is responsible for speedboat racing as he pulverized items. Another challenge that exerts Luc is paragliding. While Luc Coster's a true Palmares of world records on his name:
2006: Fly-14h for 1900 km at a stretch flown over Belgium and France. With this, he has won two seats in the Guinness Book of Records; for both the remote and the last record.
2008: auto racing-308.780 km / h with a Lamborghini Gallardo. In October 2009, the world was cut nibble of blind Hein Wagner 322 km / h drove a Mercedes Benz SL 65 Black Series.
2009: motorboat racing around Corsica – 235 nautical miles, 7u51: 04 hours, maximum speed of 46.8 knots. This resulted Luc three world records.
In June 2014 Luc also began as a rally car driver together with a co-pilot in the Geko Ypres Rally. had previously studied have a tactile plan of the circuit and knew it by heart. This is a Facebook page created. Blind Pilot Rally Ypres
Luc Coster's like pain, organize exciting events for blind and visually impaired. He wants society to show that blind and visually impaired should not sit in a corner, but best to live an active life.
Gallery
BBC NEWS | Europe
Source: news.bbc.co.uk
Luc Costermans : record de vitesse des non-voyants …
Source: www.handicapinfos.com
Dr. Caligari's Cabinet: Given all that is going on; this …
Source: dcaligari.blogspot.com
Blind Belgian breaks speed record in borrowed Lamborghini …
Source: www.autoblog.com
Luc Costermans, il pilota non vedente al Rally del Belgio
Source: motori.fanpage.it
The Talon
Source: ghsjournalism.com
Il ne voit rien mais qu'est-ce qu'il est rapide !
Source: www.melty.fr
Cego realiza sonho de dirigir um Mustang
Source: autozine.com.br
Des séries limitées Lamborghini vraiment spectaculaires …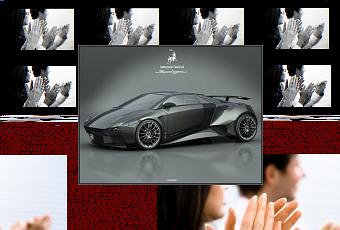 Source: www.paperblog.fr
Visan Stock Photos and Pictures
Source: www.gettyimages.in
AUDACE Aveugle, Luc Costermans roule à plus de 150km/h sur …
Source: www.objectifgard.com
Alès : au volant à l'aveugle, la folle expérience
Source: www.midilibre.fr
Un ciego supera el récord de velocidad en carretera …
Source: www.autopista.es
Les perles des automobilistes
Source: le-paradis-des-anges.forumactif.fr
Un non-voyant à toute vitesse
Source: www.philippe.streiff.com
Luc Costermans va vite, très vite
Source: www.leblogauto.com
Blind Belgian breaks speed record in borrowed Lamborghini …
Source: www.autoblog.com
Sur le circuit de Lédenon, aveugles et passionnés de vitesse
Source: www.midilibre.fr
Blind Belgian breaks speed record in borrowed Lamborghini …
Source: www.autoblog.com
ベルギー人男性がランボルギーニ・ガヤルドに乗って盲目としての世界最高速を記録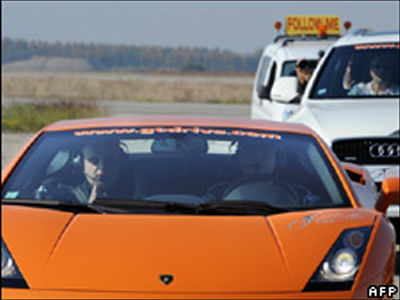 Source: gigazine.net