The biting times of eelsstart in March. Who would like to fish eels, should fishing not only with the earthworm, but try also other eel bait. There are enough tidbits that gladly takes the eel. Anglers can serve quiet times other bait and can find out so quickly…
Good catch waters. Here, we give some tips from various eel bait that you can offer on the hook.
Best eel bait-bait range for eels:
Bacon
Angel on eel with Bacon or diced ham, can start much more eels than with the standard bait worm. The bait perfectly adheres to the hook and annoying bycatch fails also.
Liver
With the liver, which triggers a strong smell, not only eels catch, also catfish or burbot are on it. Just fresh liver of swine and poultry shall be liable to the hook. An old piece with a new liver by quickly losing appeal due to loss of smell, you should change every 30 to 60 minutes.
Bee maggots
Bee maggots getting into fishing shops or if you know relationshipsplus. The larvae of moths nest in beehives, feed on the honey and are pests. The fat bee maggots are first choice for fishing for eel. In combination, one can admit still denominations of an earthworm.
Cheese
Eel fishing catches other fish with cheese, which emanates a strong odor, by the way. Good cheeses as eel bait are Gouda and Emmental cheese. Cut the cheese into cubes and raises him with a bait nobility.
Eel fishing with manure worms
You need to buy not expensive Nightcrawlers, particularly, manure worms breeding in the own compost heap. A small bundle of up to five of the worms on the hooks are top bait. They are very agile on the hook and emit a strong odor which is well located by the fine nose of eel.
Lugworm
The Lugworm is a good eel bait, especially in the waters of Schleswig-Holstein. The Lugworm is mounted on a long Schenk hooks with the worm needle. So they are not damaged and are protected against leakage.
Crayfishe
One of the best eel bait is the crayfish. If the Flusskrebe is skin they are the favorite dish of eels. Since our indigenous crayfish are protected, you must dodge crayfish on American, which spreads in our waters. These crustaceans are hidden under stones and in cavities near the shore. The crabs are nachtativ such as eel and small crabs are eaten immediately. From the cancer Dick out you can cut the meat out and with the nobility of bait on the hook. You can buy the non protected American crayfish in fish shops.
Sea slugs
The eel bites like a slug, but not all. Red slugs poisonous animals and be despised. The red-orange color is not a charm, but in the animal world a warning color, that scare. Also the black slug is not for fishing. Good baits are small brown slugs and the slightly larger cousins. When there is a flood in the summer after a rainstorm, these snails are a bait secret on eel and Chub and Åland.
Wollhandkrabben
A super bait for eel is the Mitten Crabfishing in the river Elbe and the backwaters. The mass crabs have become a good source of food for many fish. Small Wollhandkrabben can be offered as a whole and sliced the large crabs.
Shrimp
The shrimp can be bought in different sizes in the supermarket out of the freezer. With the large shrimp, you can catch even thick predatory eels.
Fishing tackle for eel
Proposal:
-a strong two carp rod with a casting weight 75 g
-a robust free spool reel for carp fishing, which the winds with a 0.35 monofilament cord should be, also the leader in the same strength as eels can have many small brush teeth and faster break weaker Tippets
-langschenklige hooks for worms should be thin-wired with close hook bow
-for on eel but vigorously with narrow hook bow, carp hooks a not too large hook bait fish fishing well suited for fingerlange bait fish to catch most eels
-It is important for the fishing for eel to avoid extraneous odours (such as with oil, gasoline, nicotine, fats, mosquito spray, cream).
Gallery
Wrasse
Source: www.downthecove.com
Cape Cod Fishing Charters
Source: www.dragonflysportfishing.com
Big Eel-Tailed Catfish Caught At Toonumbar In Dam
Source: www.doovi.com
Conger Eel
Source: www.anirishanglersworld.com
FISH FINDER: May 2011
Source: fishfinder55.blogspot.com
Fishing Blood worm bait.
Source: www.doovi.com
Good Eats: Zauo (Tokyo)
Source: uncoveringjapan.com
How To Catch Big Catfish
Source: skyaboveus.com
Cape May County Fishing Supplies Archives
Source: blog.fin-atics.com
The Eel ¦ lets-go-fishing.org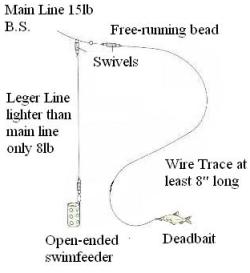 Source: lets-go-fishing.org
One (1) Gee's EEL POT Minnow Killie Bait Fish Trap …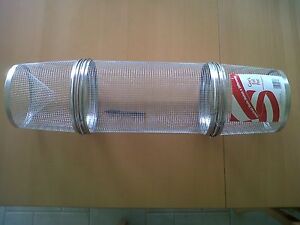 Source: www.ebay.com
Giant Eel Fish
Source: pixshark.com
FISHING LURES EDDYSTONE EELS sand eel lures No6 /70mm ANY …
Source: www.ebay.co.uk
Converting Plugs to Home Made Eel Lures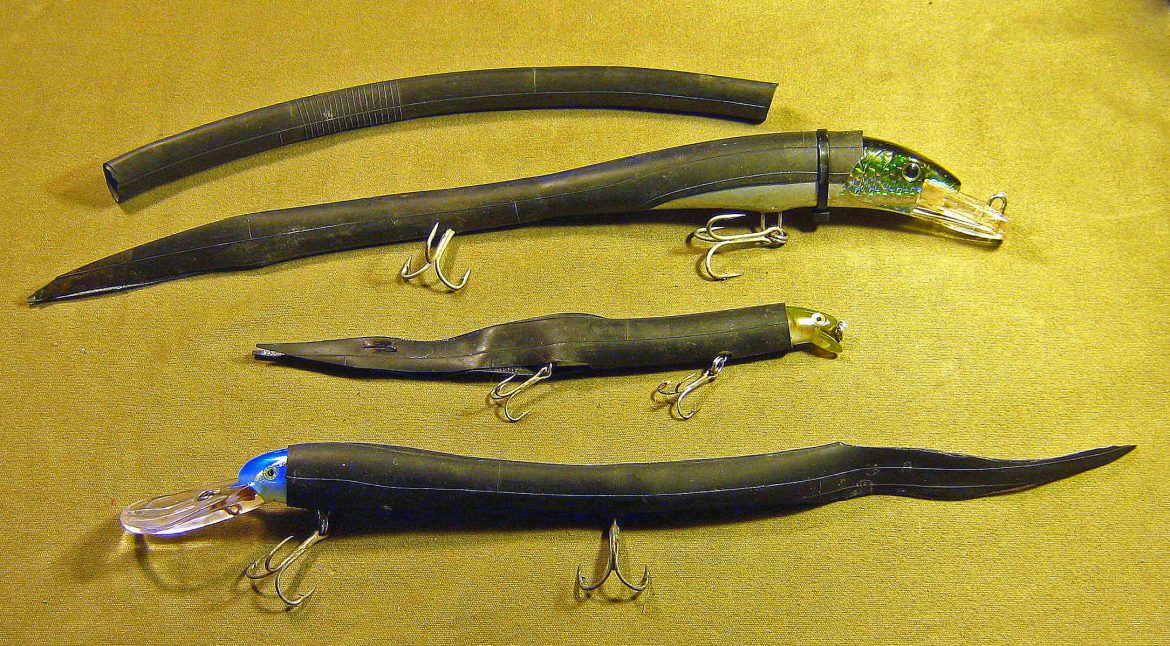 Source: blog.finandfield.com
Vintage Beno Eel Lure, fishing lure
Source: www.pinterest.com
Catch fish with the 2019 MORS Guarantee Lures this weekend …
Source: www.montanaoutdoor.com
Savage Gear Real Eel ready to fish lures Pike Fishing …
Source: www.ebay.co.uk
209 best images about Musky Lures/Gear on Pinterest
Source: www.pinterest.com
Efbock Crabe Écrevisse Lobster Catcher Pot Appât piège …
Source: www.boulangerie-patisserie-fages42.fr
My fishing
Source: allforfishing.blogspot.com