Piraiba of 2, 25 m and about de150kg hake by Breno Perillo (Centre), who needed the help of the Dudé partners (left) and Tomori (piloteiro, right), recently Received an e-mail from a friend, the photo (above) of a large Piraiba captured and released on the Araguaia River. I started to remember several catches reported by friends and clients in recent years, making clear that the Araguaia River has been showing very productive and that the restrictions imposed by the Environmental Agency of Goiás, for about ten years, have been fully settled. For those who don't remember, the State took back then a extremely courageous stance, forbidding that kill fish. They were released only subsistence fishing and the slaughter of fish consumption in the local fishing, IE: anything take fish home.
Some species that were at risk of extinction (Piraíbas, Pirararas, Pirarucus) had completely banned the slaughter your becoming your compulsory release. What seemed to be the end of fishing in the river Araguaia became in a short time your salvation is sure that this attitude was badly received by all who had fishing as your livelihood, mostly people linked to tourism. Were not the owners of hostels that have seen their businesses threatened, but after the initial scare in a short time the river recovered your populations. The fishermen, those who really love fishing, returned to the Araguaia, and those who only care about taking fish were looking elsewhere, which in the end was good for everybody, especially for the Araguaia rested this second class.
That attitude was also adopted by the State of Tocantins, putting restrictions on slaughter of species and reducing fish quotas. Other States have also taken very correct postures, creating protected areas as the rivers Teles Pires and Saint Benedict, who in the past have been victims of the goldfields, predatory fishing and other atrocities, but which today are reference in sport fishing and examples of how the fishing tourism can generate improvements for various segments. Sport fishing generates jobs and consumption, improving the conditions in those places where the structures are located.
In some regions traditionally linked to fishing, tourism as tourist poles of Cuiaba and Paraguay, we noticed the rapid decline of fishing stocks. Increasingly sought by sport fishermen, because of low productivity, these regions seem to be closing their eyes to the problem. Fishing tourism in certain regions such as Arizona has an important role to the municipality and to the State, and if urgent and immediate attitudes are needed to save the entire structure assembled over the years and running serious risks, if there is a consensus among entrepreneurs, Government, NGOs and population. In a first moment, attitudes like ban on slaughter of fish or quota reduction are necessary for the recovery of fish stocks, as in the medium term will bring improvements to the fishing tourism in the regions of the Cuiaba and Paraguay.
In the case of Minas Gerais, the situation is even worse: the State has not yet developed a program for the promotion of sport fishing as a generator of jobs, income and consumption, despite all the water potential of mines. Fishing tourism exists only because of a few entrepreneurs who struggle to maintain their business the hard way. Our San Francisco River and its main tributaries, which have a great potential for sport fishing, suffer from predatory fishing by professionals and amateurs, as well as industrial and sewage pollution, but have not yet been object of study on the feasibility of implementation of fishing structures. Were not made fishing surveys in regions that could become in the medium term in sport fishing poles, generating economic and social improvements and even contributing to the sustainable development of these regions. In mines are too Big and Paranaíba rivers, trainers of the Paraná River, as well as several lakes formed by hydroelectric plants and other rivers of importance for fishing, and by sheltering introduced species and endemic. The red one in the rio Mucuri and the pirá in rio San Francisco (not to mention the Golden and surubim, among others) are examples of this biodiversity and this potential for which State and local governments have closed her eyes, and by this our State have very little representation in national sportfishing.
The models of sustainable exploitation of fishing tourism are deployed in various regions of the country and are successful experiences in that man, in harmony and with respect for nature, can live with dignity. It is the responsibility of the Government and civil society come together to make these experiences recur in our State and into environmental, social and economic improvements for all those who come to engage and commit to sport fishing.
After being caught, the fish are released.
Gallery
Angola orders state-of-the-art Damen Fishery Research Vessel
Source: www.damen.com
Destination: Lord Howe Island
Source: boatmags.com
Cannonville Bryce Valley KOA – Fremont River Guides
Source: www.flyfishingsouthernutah.com
Working up a right lava! Daredevil diver who tries to …
Source: www.dailymail.co.uk
Posidonia Oceanica
Source: tahitiangoddess.wordpress.com
Guano Mania
Source: 99percentinvisible.org
Islanders for San Juan Islands National Monument
Source: conservationlands.org
DNR: Turkey Run State Park
Source: www.in.gov
Green Lake Park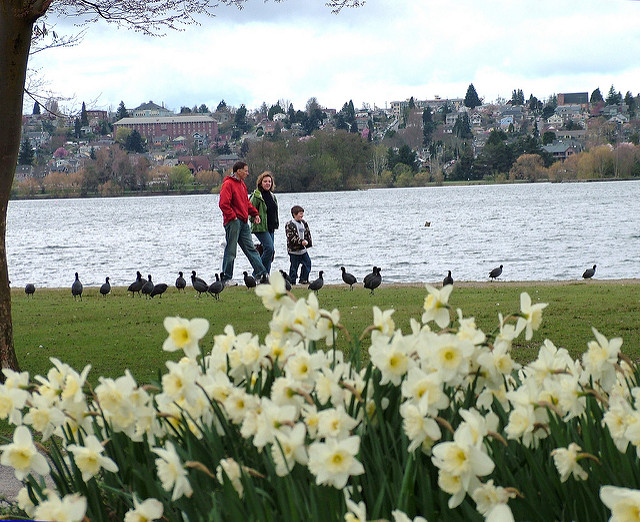 Source: www.seattle.gov
Hobie Forums • View topic
Source: www.hobie.com
Marblehead Museum
Source: www.marbleheadmuseum.org
Preserve traditional ancient houses in Hanoi
Source: www.alotrip.com
Printable Travel Maps of Alaska
Source: moon.com
Griffis Sculpture Park » Griffis Sculpture Park
Source: griffispark.org
Alder Lake Loop
Source: cnyhiking.com
Stay
Source: www.palmettobluff.com
Fort Pierce Sunset Beach South Causeway Park
Source: captainkimo.com
Island Seas Resort
Source: www.islandseas.com
Puerto Madryn
Source: www.antaresshipping.com
16 best ideas about Becks Fish Camp and Nature Preserve on …
Source: www.pinterest.com