On the 27th of September, the last Sunday of the month, biCHICleta brings the launch of the Musas da Urbanidade photographic exhibition and a complete program for family, cyclists, travel lovers, photographers, entrepreneurs and all who enjoy enjoying the Sunday to relax and get inspired.
The photographic exhibition was the result of the trip of the urban cyclist and blogger Renata Santiago to the main European cities-Berlin, Copenhagen and Stockholm-that are a reference in urban mobility with the bicycle. "The cities were handpicked to observe how the bicycle changes urban aesthetics in the more mature cities in relation to its use.And a special more feminine look, because I believe that the relationship of women with the bike is something liberating and beautiful. And we have to inspire more and more the use of bikes in the city, especially for women, "explains Renata.
Cycle Track Family Program
The Muses of Urbanity, too, will be the setting for a chat program on urban cycling, beauty, feminine empowerment, fashion
Cloviagens, entrepreneurship, market, innovation and technology. "The idea is to stimulate discussion about the urban cycling market and its trends, about the daily learning and care that women in particular, and everyone gets when they enter their bicycles as everyday transportation. Share knowledge to inspire, "adds Renata. And as Sunday is a day to enjoy the family, the event will feature a children's workshop, test rides for vintage bicycles – Pashley and Velorbis-and bike foods.
Check out the complete schedule:
11am
Backstage presentation of the Muses of Urbanity
Renata Santiago
12h
Papo "Inspiration of face, body and soul"
Pedal Glamor Mediation
Participants: Camila Silveira, from Velô, and Alexandre Manisck, from Beauty Bike.
1pm
Papo "Trends in Urban Cycling", a look from the EuroBike, the biggest cycling fair today.
Celso Pinto, founder of Velosphy
2pm
Papo "The challenges of more than 5,000km of the North Sea Cycle Road"
Raquel Jorge, a cyclist who rode the route by herself.
3pm
T (alk) A (bout) B (ike) Entrepreneurship, innovation, technology and cycling
Direction of the TAB: Cris Duarte, (Creative Pedaling)
Mediation: Adelaide Teixeira
Participants: Renato Santos (Thinking Insight), Adriana Marmo (Journalist) André Moral (Bike Tour SP) and Gabriel Arcon (e-moving)
11am to 4pm
Drawing workshop
Silvia&Nina
11am to 4pm
Test ride vintage bikes Pashley and Velorbis
Velosophy
Each photographic piece sold, R $ 5.00 will be donated to the Working Group Gender of the Cycle. The group promotes studies aimed at the insertion of women in urban cycling.Images and pictures can also be purchased at our site.
Datasheet
Event: Photographic Exhibition Muses of Urbanity
Full
Location: ByCafe-Rua Coronel Joaquim Ferreira Lobo, 350 – Vila Olímpia, 200m from the cycle path of Faria Lima
Hours: 10am to 5pm
Admission: Free
Gallery
4151 best Beauty & the Bike images on Pinterest
Source: www.pinterest.com
Best 25+ Tight skirts ideas on Pinterest
Source: www.pinterest.com
1035 best Feminine bikes ride on a bicycle images on …
Source: www.pinterest.com
Fall Fashion Inspiration – Alis Chic
Source: alischic.wordpress.com
The New Indie Brand ALL the Cool Girls Are Wearing …
Source: www.pinterest.com
Best 25+ Downtown senior pictures ideas on Pinterest …
Source: www.pinterest.com
Best 25+ Vintage chic fashion ideas on Pinterest
Source: www.pinterest.com
25+ best ideas about Heather Sanders on Pinterest
Source: www.pinterest.com
600 best New York Girls images on Pinterest
Source: www.pinterest.com
42 best Chola Girl Tattoos images on Pinterest
Source: www.pinterest.com
234 best Bikes & Girls images on Pinterest
Source: www.pinterest.com
118 best images about Autos y motos on Pinterest
Source: www.pinterest.com
PHOTOS: BEAUTIFUL HUMANS OF TORONTO SHARE THEIR 2016 GOALS …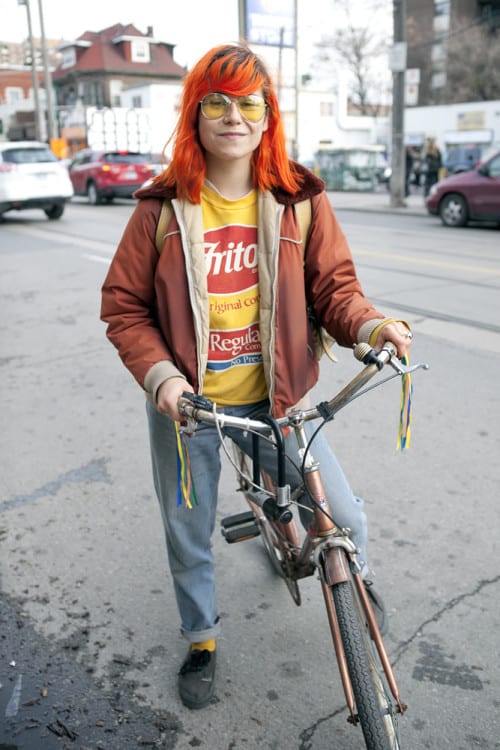 Source: www.shedoesthecity.com
Girl On Bike Upskirt
Source: www.pinterest.com
I really have to try this look! Love the turtleneck under …
Source: www.pinterest.com
17+ best images about India Love on Pinterest
Source: www.pinterest.com
You Can Now Follow Gigi Hadid on Snapchat
Source: www.pinterest.com
It's easy to jazz up a cropped cut with a cute and simple …
Source: www.popsugar.com
Pin by Sylvia on Spoilt and frivolous | Pinterest
Source: www.pinterest.co.uk
Claudia Nainggolan con abito ChiGlo
Source: www.pinterest.co.uk