On Sunday april 27, 2014, the date King Willem Alexander celebrates its 47th birthday in Argentina the MotoGP Championship. Argentina is home to Queen Maxima, MotoGP Argentina stand in 2014, for the first time in fifteen years back on the calendar for WORLD CHAMPIONSHIP motorcycle racing. The last GP of Argentina was held in 1999 at the Circuit de Buenos Aires. 2014 GP will be held at Autodromo Termas de Rio Hondo. MotoGP Argentina is the third rounds of the World Cup. After the two competitions are held, the Spaniard Marc Maquez leaders in the State to the World Championship. He is followed by his fellow countryman Daniel Pedrosa and Italian champions, nine-time world champion Valentino Rossi.
circuit Autodromo Termas de Rio Hondo
Motogp Argentina
MotoGP Argentina will be held Sunday, april 27, 2014. MotoGP in Argentina on the circuit, Autodromo Termas de Rio Hondo. Termas de Rio Hondo. Termas de Río Hondo is a place with 27 838 inhabitants and is situated in the North of Argentina. Termas de Río Hondo's between Chile and Paraguay. On the course have been Autodromo Termas de Rio Hondo several test MotoGP race in 2013. It was organized on this track World Touring Car Championship. Train drivers will be on the course Termas de Rio Hondo, on Sunday April 27, 2014, its first official GP ride.
2013
Originally, GP of Argentina already scheduled for 2013. WORLD CUP organizers decided this year to remove the GP of Argentina. The scrapping of the Termas de Rio Hondo came because of the concern expressed by the Spanish Government. The Spanish Government initially did not want teams and riders sponsored by Repsol oil company in Argentina was leaving.
BUENOS AIRES
Until 1999, GP of Argentina was held at the circuit, Autódromo Juan y Oscar Gálvez. Autodromo Juan y Oscar Gálvez is located in Argentina's Buenos Aires. The circuit was nicknamed the Mickey Mouse-circuit. The circuit owes this nickname due to the fact that the circuit contains a whopping fifteen laps. In addition to this large number of curves, the circuit was quite uneven and overtaking during the race is also very difficult.
MotoGP program by Argentina 2014
Argentina is in the time zone UTC-3, so the time difference with the Netherlands over the summer is five hours. That is to say that it is in Argentina than five hours earlier than in the Netherlands.This makes it possible to GP Argentina comes in the Netherlands, broadcast in the early evening on television and Internet programs are included below.
Friday, april 25, 2014
14:55-15:40 First free practice
19:05-19:50 second free practice
Saturday, april 26, 2014
14:55-15:40 Third free practice
18:30-19:00 Fourth free practice
19:10-19: first 25 qualification
19:35-19:50 Other qualifications
Sunday APRIL 27, 2014
14:40-15:00 warm up
19:00 race
Gallery
Honda CBR250R Photo Gallery (2011-2013)
Source: ultimatemotorcycling.com
Honda CBR250R Photo Gallery (2011-2013)
Source: ultimatemotorcycling.com
Honda CBR250R Photo Gallery (2011-2013)
Source: ultimatemotorcycling.com
Rossi vs Marquez in Moto GP Sepang Malaysia, and Marque …
Source: www.doovi.com
2014 Linz Freestyle Motocross
Source: ultimatemotorcycling.com
Belo Horizonte, crolla viadotto: ci era passata l …
Source: sport.sky.it
Ducati Hypermotard
Source: www.ducati.it
2014 MotoGP Argentina Photos
Source: motorcycle-usa.com
MotoGP, GP di Argentina: Marquez l'unico bersaglio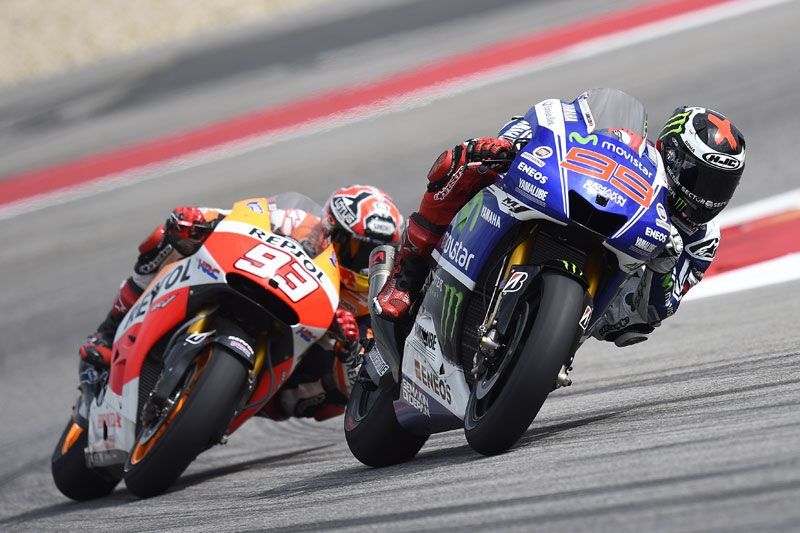 Source: www.gpone.com
MotoGP 2014 Grand Prix of Argentina Results
Source: www.motorcycle.com
| MCNews.com.au
Source: www.mcnews.com.au
2014 Argentina MotoGP Preview
Source: ultimatemotorcycling.com
2014 Argentina MotoGP Qualifying Results
Source: ultimatemotorcycling.com
MotoGP 2014 Round Three Argentina Image Gallery C
Source: www.mcnews.com.au
| MCNews.com.au
Source: www.mcnews.com.au
MotoGP 2014 Grand Prix of Argentina Preview
Source: www.motorcycle.com
MotoGP
Source: www.formulapassion.it
MotoGP 2014 Round Three Argentina Image Gallery A
Source: www.mcnews.com.au
2014 Argentina MotoGP Results from Termas de Rio Hondo
Source: ultimatemotorcycling.com
2014 Argentina MotoGP Preview
Source: ultimatemotorcycling.com